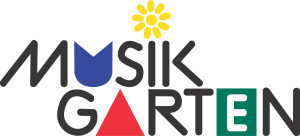 When music and movement are a natural, joyous part of childhood, children benefit greatly in many areas of life. Language development, self expression, memory skills, concentration, social interaction, fine motor skills, listening, problem solving, teamwork, goal setting, and coordination are all impacted by early music and movement education. What's more, as a child learns to play music, other areas of development — creativity, family bonding, self-esteem, confidence, emotional development — are also positively impacted.
Musikgarten's philosophy is steeped in this understanding. Movement and music activities are perfect for child development. Music immerses the child in language, evokes movement, stimulates the brain and fosters physical coordination — all in a group setting that builds community — a truly holistic experience.
We believe that:
All children are musical.
Music meets the needs of children.
Music benefits the whole child, must be introduced early and must involve the family.
By using only the highest-quality educational resources and instruments, we can help deepen a child's appreciation for music and the natural world around him, building a foundation for life-long music making.
Providing an appropriate musical experience and following a carefully sequenced approach to music reading allows a child to participate fully in musical experiences of all kinds.